This is an awesome moment when I have plucked up enough courage to start this thread which will chronicle me taking the plunge for the very first time into reef keeping.
To keep the lovely lady happy and match our house woodwork, I have gone for the Red Sea Max C-250 in White
Kept freshwater tropical tanks in the distant past and had a sizable Koi pool with extensive filtration back in England before we crossed the pond in 1998 to work in NE Ohio.
So I know a little bit about water filtration but know almost nothing at all about reef keeping and saltwater chemistry!
So with the RSM probably arriving on Monday, today was the day to get all the stuff ready for its arrival so the tank setting up could begin.
We keep a fishing boat in Vermilion on Lake Erie so I am making Salty Critter there my LFS.
So far I have bought the following:-
Red Sea Refractometer
Red Sea Pro Testing Kit
50 lbs of Live Rock
40 lbs of Live Sand
60 lbs of Instant Ocean
I have set up a "tank" in the garage to hold the live rock so I also bought a Fluval canister filter and a 300 watt heater to keep the Live Rock cosy and ready to go in the C-250 when it is set up.
So the live rock is now in the temporary tank with the water salinity at 1.025 and 78° with a flow of water washing through the tank.
Question:
The Live Rock has been in the shop tanks for quite a while, Dan, the owner, suggests that it is fully cured and not to expect an Ammonia spike following by the normal rise in Nitrite and as that falls a rise in Nitrate.
I will be following the Red Sea Reef Mature kit so not sure when the CUC will need to go in, maybe just wait for the first signs of hair algae and put them in then or maybe before the hair algae starts ?
Here are photos of the live rock in their temporary home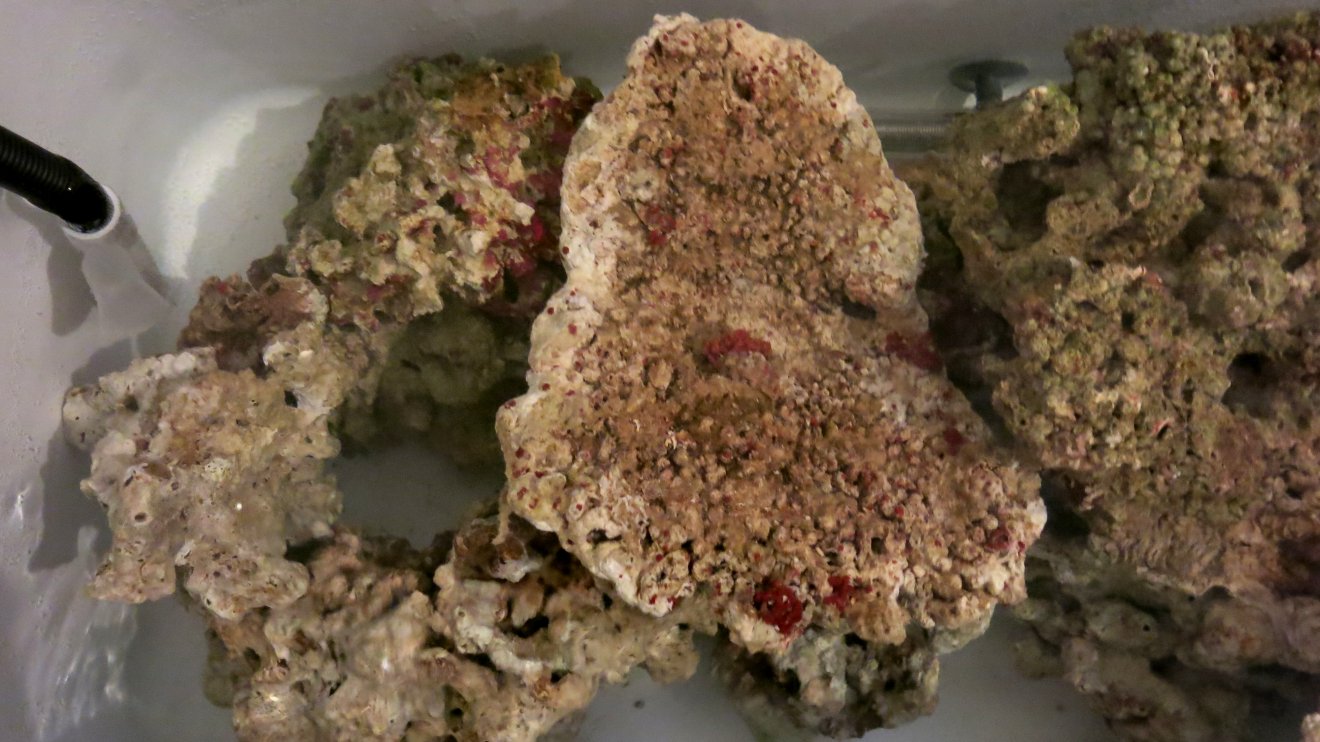 Roy