I thought it is important to understand some of the potential hazards, some serious, within our systems. On land, there are many plants and animals that are poisonous, so why should the ocean be any different? We wouldn't keep a poisonous snake without learning about it first (I would hope anyway
). We cannot rely on the LFS to inform us about the dangers of the purchase we are about to make (assuming they are aware of them).
Zoanthids
: contain palytoxin. This can be fatal if ingested. Here are a few threads about the dangers of palytoxin:
*
Zoanthids, are they toxic?
*
Emergency with Zoanthids
*
Pregnancy and the Reef Aquarium
- this link also contains other helpful information
Mycobacterium marinum
- this is something else to be aware of. Just a side note: this link contains a few pictures that might bother those that are a bit squeamish (pictures are of an infected finger).
*
Mycobacterium marinum: The fish disease you could catch
Fish
: Lionfish - each spine has an elongated poison gland, which contains a neurotoxin.
Ladywildlife's Lionfish Page
Rabbitfish also have venomous spines
There are also bristleworms...although nothing like the danger of a lionfish, the bristles can get in your skin and be irritating.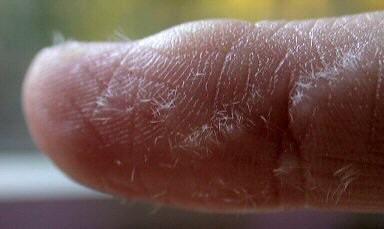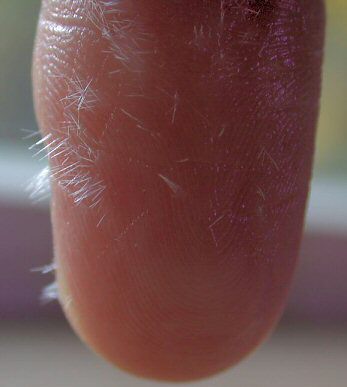 Some types of nudibranches, too. I'm still trying to find the information for this one, though.
What can we do?
Well, the answer is pretty easy. First, don't panic about this....it is just for your information. How many have gone years without thinking twice of having their hands in the tank, and nothing happened? The point is to educate yourself.
Use common sense when working in your tank
...it seems easy enough, right? Wearing gloves is a start. Try not to put your hands in the tank if you have any type of open wound. Don't touch your eyes, nose, or mouth until you've washed with soap. If you are Pregnant, Nursing, or Immune Compromised, then use caution and talk with your physician about any concerns. Keep a histamine blocker (such as Benadryl) on hand in case of a reaction. Many people have allergic reactions to corals in the same manner as bee stings. Anaphylactic shock is nothing to mess around with.
I hope this thread informed you of a few of the hazards we work with. Please, add any extra information you have. I, by no means, am an expert.
This is for informational purposes only...it is by no means to be used to diagnose or treat symptoms....please ask a physician for serious concerns about anything that you have read
Last edited: